My Site


I can't change the direction of the wind, but I can adjust my sails to
always reach my destination.







What we are all about
Welcome to our class website! I hope you all had an amazing summer and are as excited as we are to be back at Wilson. For your final year of Middle School you have an incredible opportunity to be apart of a unique and closeknit classroom. We will strive to exceed all expectations and break down barriers during our time together. Knowledge and Employability is an exceptional learning experience for any student who loves to work with their hands, or have the information presented to them in new and exciting ways.

We have been given the forunate opportunity to work within a modified homeroom setting; meaning you will be in Room 108 for Language Arts, Math and Social Studies. When it comes to your Science class you will be travelling across the hall to Mrs. Foreman's room. Please visit her classroom website to get to know her, you won't be sorry you did!

We will take monthly field trips to culminate our learning experiences, while ensuring they are both active and engaging. Ten fridays of the year you will spend out working in the field at a placement of your choice. It is our goal in K and E to establish strong bonds with each student, spending countless hours adapting regular lessons to suit your specific needs and goals. K and E offers you the freedom to learn at your own pace, while still being responsible and accountable to your assignments and personal learning. While we are excited to start this journey with you, be warned intolerance will not be tolerated. This is a safe environment for everybody to learn and expand in, thus helping to ensure every student's individual success.

Please try to access this website regularily to find assignments, and final exam dates. Here you will also find exciting upcoming field trips, events and missed permission slips (should you need to print a new one). Finally I will update our Blog weekly for shout outs and special class annoucements! Please feel free to contribute from home as well!

We look forward to having this opportunity to grow and learn both with and from you this year!

---
Powered by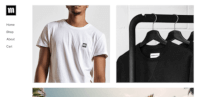 Create your own unique website with customizable templates.